Friday, February 28, 2020
12:00 - 3:00 pm
VAPC Sanctuary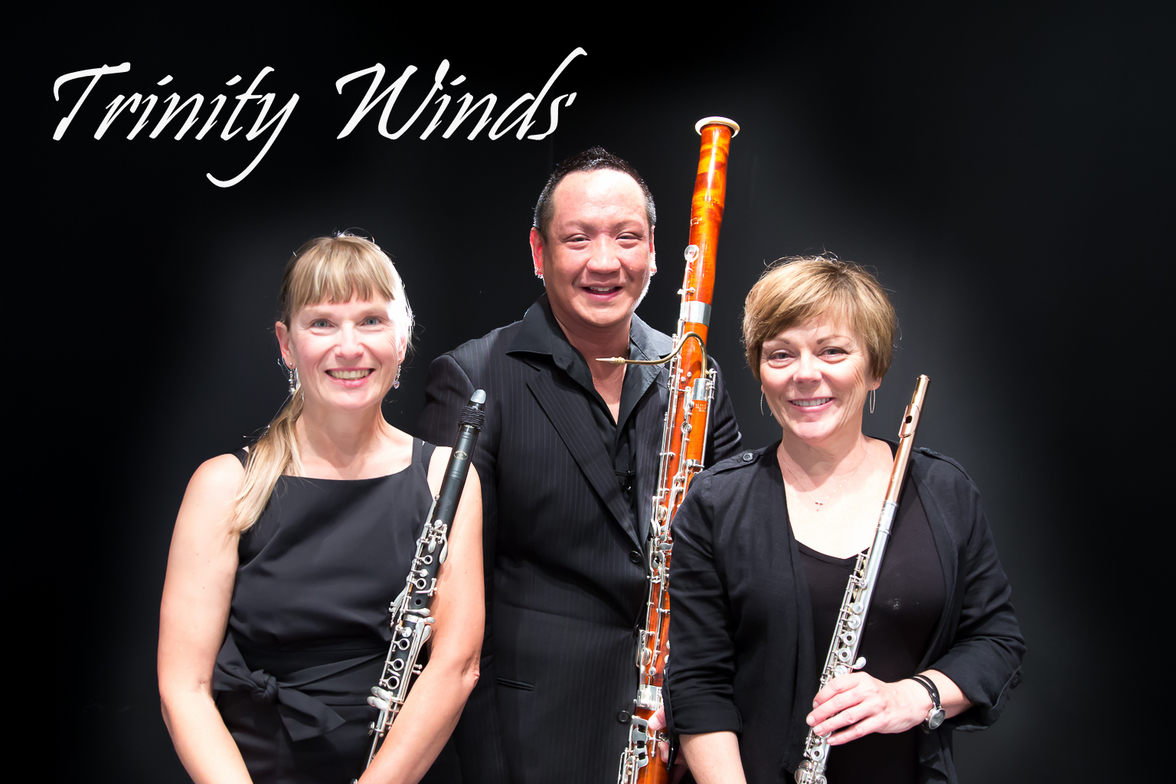 Trinity Winds exists purely to perform for the enjoyment of both its musicians, who have a life long love for music, and also for the audience, in an effort to expose them to quality small ensemble experiences.
Our unique instrumentation; flute, clarinet, and bassoon lend perfectly to playing at all special events. There is no age-specific music in our repertoire and there is no limit to the variety, which means we appeal to all ages and all music style preferences.
The three musicians met playing in large ensembles. After many public performances together it became apparent we shared the same committment and desire to move forwards as a small group. For the past two years, we invested time and expertise in building a large repertoire, establishing a website, professional communication and researching the need for our type of ensemble. To date our impact has been rewarding; we wish to emerge further. Performing at churches, senior facilities, chamber concerts and many events in Calgary has created support for this decision.
Terri Shouldice - Flute ~ Mary Hamm - Clarinet ~ Aaron Wong - Bassoon
Concerts are Free. Lunch is $7.00
Plan to join us for a hot lunch following the concert. You can reserve your spot at the table by one of the following;