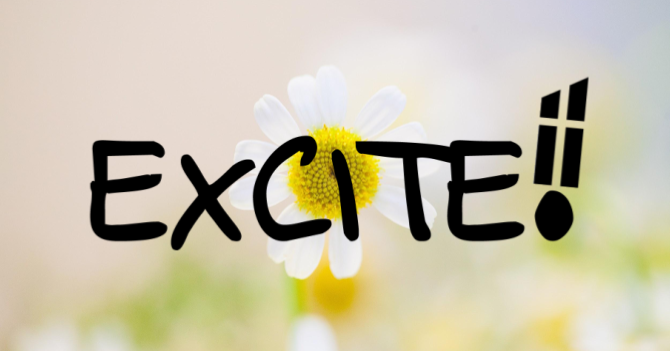 This is...
Not Your Typical Campaign!
The VAPC 'EXCITE' campaign is not your typical campaign.
There is

no

money to be raised!
There are

no

pledges to make!
There are

no

targets to reach!
Our Future is Exciting!
The 'EXCITE' campaign is about breathing life into the future of our church. While the official campaign runs this May and June, the elements of the campaign are already in motion. Here is what people are working on:
We're Making a Movie!
LIGHTS! CAMERA! ACTION! We have a great story to tell and we need to get our message out. The Stewardship Group as part of the 'EXCITE' campaign is preparing to shoot a church video to do just that.
Actors in the Life of our Church!
Saturday, May 12th will be your chance to star in the VAPC movie! We will be shooting scenes in the Sanctuary, Entrance, Kitchen, Scott Hall, Youth Room, Chapel and more. For most, the shoot will run from mid morning to early afternoon with lunch served. Bring your energy, excitement and natural acting abilities to breathe life into this project. Sign-up after church in Scott Hall.
But Wait! There's More!
Projecting Ourselves as a Community Hub
VAPC acts like a community hub where users are able to have real impact on our community. We can help advance their work (and ours) by helping them host events and deliver programming more easily. The Property Committee as part of the 'EXCITE' campaign has initiated work to establish:
Scott Hall projection capability
Mobile projection capability
Getting Our Message Out
The current VAPC website is now about seven years old and is showing its age. The Information Committee as part of the 'EXCITE' campaign has initiated work to update our website focusing on:
Effective at welcoming people to our church
Ease of updating and creating content
Ease of assembling content and communicating it out to the congregation
Being a 'Smart' Church
The idea of Stewardship extends to all gifts including the gifts of time and effort. VAPC needs to find opportunities to improve the collaboration and productivity of our staff and groups.
The Information Technology Group as part of the 'EXCITE' campaign is transitioning staff and others to Google's GSuite tools. These tools will help us work anywhere… on any device… with others… in the same document… at the same time… and much more. (And they are being used on the 'EXCITE' campaign today!)
VAPC - Making Great Things Happen!
Watch for future announcements on these things and more in the lead up the official launch of the 'EXCITE' campaign.
Questions
If you have any questions do not hesitate to speak with Glenn Stewart (tel: (403) 629-1962; email: gamstewart@gmail.com).