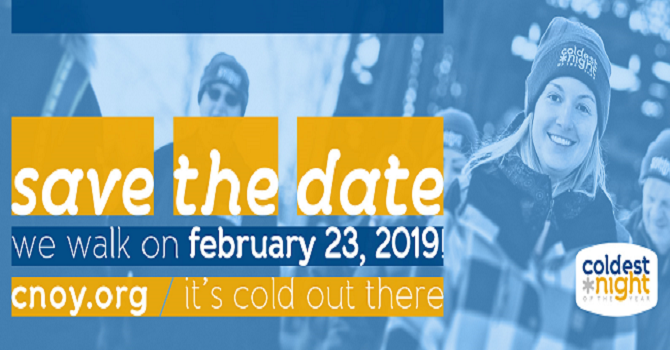 It's cold out there. And on February 23rd, our team (The Coldest Nightcaps) is going to do something about it. Together with thousands of Canadians across the country, we're walking and fundraising to support and serve hungry, homeless, and hurting people and families in our community. Please, give generously to raise money for Feed the Hungry and Kairos Calgary.
Who Can Walk?
Anyone can walk! You can walk 2, 5, or 10 km. You simply need to go online and register! Be sure to register for the Calgary Downtown location. Those under the age of 18 will need to bring a signed waiver to participate. The race begins at Eau Claire Market, please dress for the weather.
How to Donate?
To donate, please follow this link and click on "Donate to Team". You can donate to the team or to team members. Receipts will be issued for donations of $20 and over.
Questions?
For more details about the race, please visit the website www.cnoy.org or speak to our team captain, John Hey. John is also available to receive cash donations.