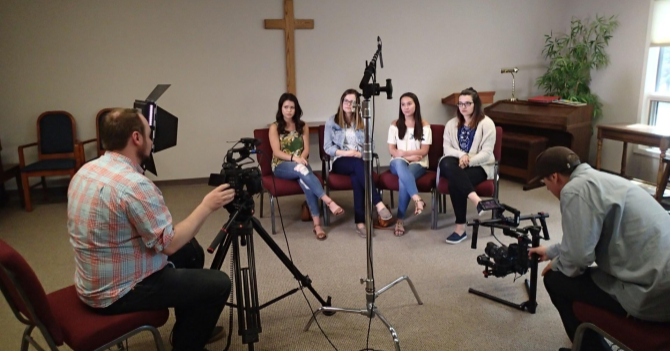 A Great Success
Thank you to all the cast and crew who made Saturday's film shoot such a great success. Our production company (Full Swing Production) really enjoyed working with our church, and walked away with a real sense of how we are in the world.
June 10th - World Premiere
Be sure to join us after church on June 10th in Scott Hall. Maybe there will be a red carpet. Maybe someone will want to interview you. Maybe someone will want your autograph. Here is what we know for sure - it's going to be fun!