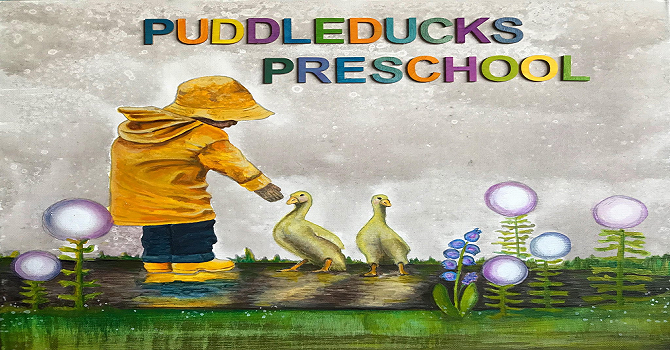 VAPC welcomes Puddleducks Preschool! Puddleducks will begin classes January 2019 and is currently taking registration. Here are a few highlights of what Puddleducks offers:
longer classes
higher staff-to-child ratio
play-based, child centered programming
Children DO NOT have to be potty trained
Structured and unstructured daily activities/art experience
Focus on BOTH school readiness and social skills
3 levels of programming
2 hour unparented programming for 24-36 months
Puddleducks is hosting an open house Friday November 16 from 9:30am - 12:30pm. Use the East Church entrance off of Viscount Drive.
To learn more about Puddleducks, visit their facebook page: Facebook.com/PuddleDucksPreschoolinc