What is a Community Hub?
CALGARY COMMUNITY HUBS INITIATIVE...
Is about creating places that are…

Welcoming and inclusive gathering spaces
Platforms to spark community economic development
Provide access to supports and services
Engaging residents in the design and activation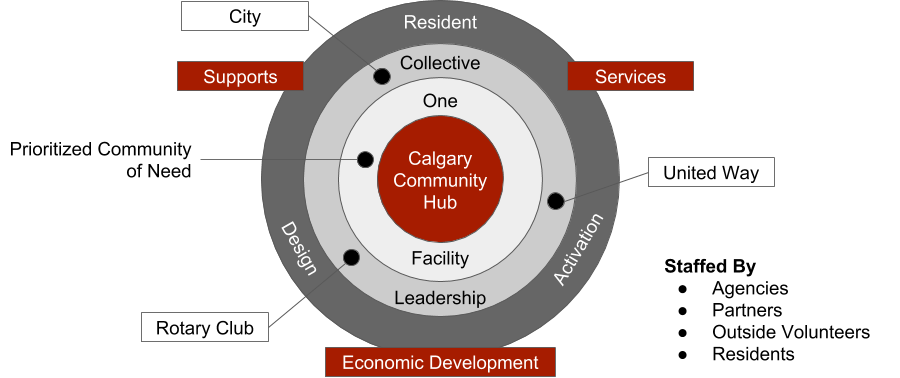 CALGARY COMMUNITY HUBS INITIATIVE MODEL
Prototype and activate seven community hubs in priority locations
Collective leadership model

The City of Calgary
Rotary Clubs of Calgary
United Way of Calgary and Area
Is VAPC a Community Hub?
VAPC HAS ELEMENTS OF A COMMUNITY HUB
We have a facility, but lack collective leadership

Our programming and that of our partners provides much needed support, but typically does not extend to service delivery or economic development

Program design, activation and delivery is through VAPC volunteers, agencies and partners, but typically does not involve local residents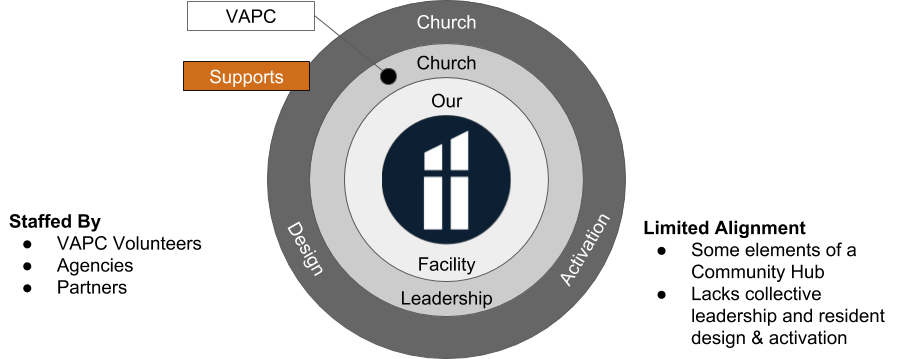 What if we worked with other Community Leaders?
A COLLECTIVE COMMUNITY HUB IN VARSITY
If VAPC worked with other community leaders such as the Community Association, other churches, local business leaders, local schools, then all the elements of the

Calgary Community Hubs Initiative Model are satisfied with one exception: the model would not be resident in a single facility - it would be distributed across the many facilities.

---
Ideas?
Building a Community Hub in Varsity means we need to better understand the needs in our community and to come up with ideas to address these needs. Put your community thinking cap on and tell us what you would like to see in Varsity.